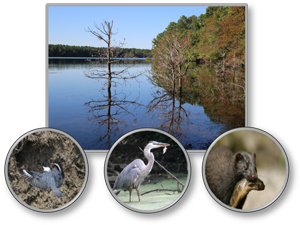 Advanced Material Risk Assessment
ERDC's innovative approaches in ecological risk assessment support risk-informed management decisions that are timely, realistic, and economical while maintaining protective practices for human health and the environment.
Risk assessment connects the dots between basic research knowledge, publications and real world decisions. Lines-of-Evidence (LOE) are integrated within the context of a Weight-of-Evidence (WOE) approach to evaluate the potential for adverse impacts to environmental receptors and resources.
Stressor/Receptor ID
Fate and Transport/Exposure
Conceptual Site Model (CSM)/Quality Assurance Project Plan (QAPP)
Stakeholder identification: NAVPAL
Business considerations: NanoInsure
Data Collection & Analysis
Hazard Characterization & Management
Hazard characterization hazard for specific advanced materials and nano-enabled technology
Refine estimates using supplemental information
Risk management and remedial decision making
Risk communication
Capabilities
Screening, Refined Screening and Baseline Ecological Risk Assessments (SLERAs, RSLERAs and BERAs)
Site-Specific Field Work Plans (WPs), Sampling and Analysis Plans (SAPS), and Quality Assurance Project Plans (QAPPs) incorporating innovative or site-specific parameters
Lines-of-Evidence (LOEs)/Weight-of-Evidence (WOE) Evaluations
Risk management
Risk communication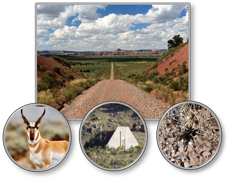 Education
M.S. Soil and Water Science, University of Florida; Gainesville, FL
B.S. Biology, William Carey College; Hattiesburg, MS
B.S. Chemistry, William Carey College; Hattiesburg, MS
Research Interests
Human Health and Ecological Risk Assessment
Dredged Sediment Characterization
Implementation of Engineering With Nature (EWN) Principles and Nature-based Solutions (NbS)
Michelle Bourne
Research Physical Scientist
Education
Ph.D. Physical Organic Photochemistry of Azoxysubstituted Aromatics, University of Guelph; Guelph, Ontario, Canada
B.Sc. Honors Chemistry, McMaster University; Hamilton, Ontario, Canada
Research Interests
Human and Ecological Risk Assessment
RAD and Nanomaterial Site Investigations
Dredged Material Evaluation
Risk Management
Risk Communication
Cheryl R. Montgomery, PhD
Research Biologist