Material Characterization
Due to their small size, nanoscale particles are very difficult to detect, characterize, and monitor in complex samples such as waste water, soil, and tissues. Since nanomaterial characteristics determined in pristine laboratory conditions will change when placed in complex environmental systems, it is critical to accurately determine size, composition, surface area, shape, quantity, and surface chemistry. Our cutting-edge characterization techniques used to analyze nanoscale particles are absolutely necessary for accurate quantitative environmental risk assessment.
ERDC's advanced NanoSEM Scanning Electron Microscope is used to determine size, shape, and elemental composition of nanoparticles in environmental samples.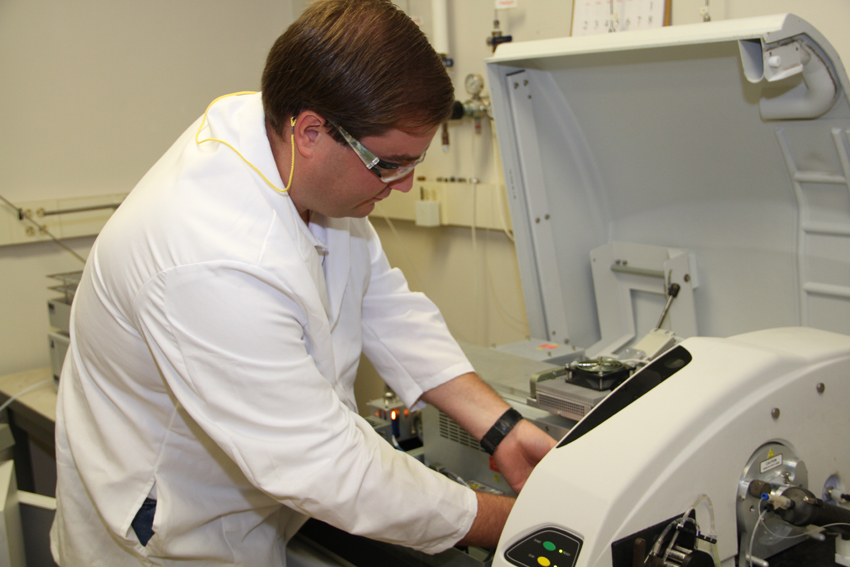 The field flow fractionation technique is coupled to an inductively coupled mass spectrometer to separate particles by size followed by chemical analysis.